20/10/2018
INTELLIGENCE BUREAU (IB) SECURITY ASSISTANT (Executive) EXAM  BOOK LIST
INTELLIGENCE BUREAU (IB) SECURITY ASSISTANT (Executive) EXAM  BOOK LIST
(IB) केंद्रीय गुप्तचर विभागात  मेगा भरती
INTELLIGENCE BUREAU (IB) SECURITY ASSISTANT (Executive) EXAM  BOOK LIST
Number Of Posts: 1054 Posts
Post:
Security Assistant (Executive)
Qualification :=>
(i) 10th class pass)
(ii) Knowledge of local language
Age Limit:
18 to 27 years as on 10 November 2018
[Upper age limit is relaxable by 5 years for SC/ST & by 3 years for OBC candidates.]
Fee:
50/- (Rupees Fifty Only).
Only male candidates belonging to General and OBC category are required to pay the fee.
All SC/ST, Ex-servicemen & female candidates are exempted from payment of examination fee
Last Date for Online Application:  >> 10 November 2018
SCHEME OF EXAMINATION:-
Tier-I >> Marks[200]
Description of examination >>
Written Exam of Objective type MCQs, divided into 4 parts containing questions of 1 marks each on:
a) General Awareness (40 questions)
b) Quantitative aptitude (20 questions)
c) Logical/analytical ability (20 questions)
Tier-II(Qualifying marks-20)
Descriptive type:
a) Translation of a passage of 500 words from local language/dialect to English and vice versa.
b) Spoken ability (to be assessed at the time of Tier-III exam (Interview/Personality test)
Tier-III [50 marks]
>>Interview/Personality test
INTELLIGENCE BUREAU (IB) SECURITY ASSISTANT (Executive) EXAM  BOOK LIST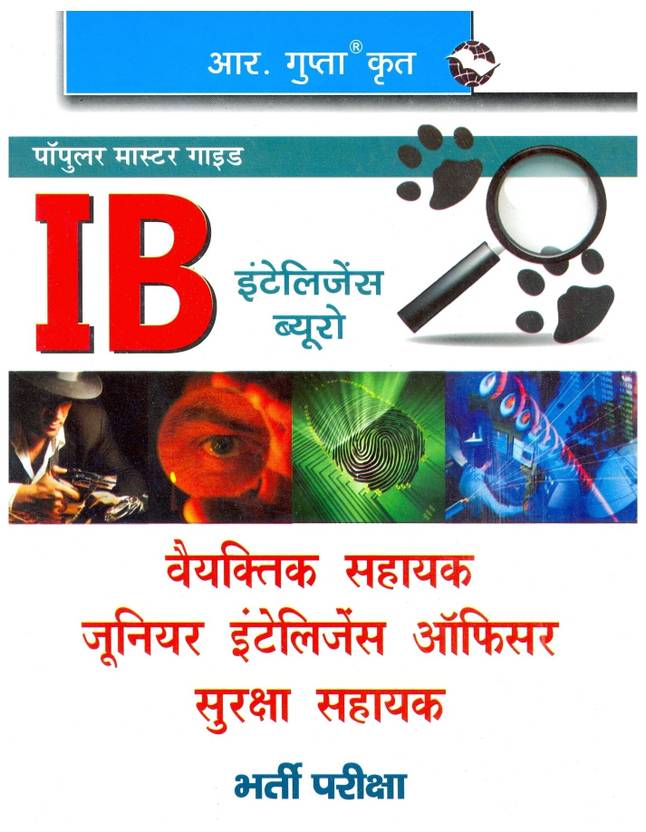 Description
IB/PA/JIO Security Assistant Exam Guide (Grade 2) is a examination guide for individuals interested in pursuing a career as a Junior Intelligence Officer or as a Personal Assistant with the Intelligence Bureau of India.
Summary Of The Book
The Intelligence Bureau (IB) was set up in the year 1887 and is considered one of the oldest intelligence agencies in the world. Headquartered in the nation's capital, Delhi, their primary responsibilities include collecting intelligence data from within the country and then executing a counter-intelligence or counter-terrorism response. Most employees of the Intelligence Bureau are members of law enforcement or the military.
Each year, the Intelligence Bureau recruits eligible candidates for various positions within its office. These candidates are required to write the IB PA/JIO exams. The exams contain a written component and a skills component. The written component covers general knowledge, mathematical aptitude, English language proficiency, and general awareness.
Texts such as the IB PA/JIO Security Assistant Exam Guide (Grade 2) are considered ideal for individuals interested in pursuing a career with the Intelligence Bureau. This guide will prepare candidates to write the Personal Assistant / Junior Intelligence Officer security exam.
IB/PA/JIO Security Assistant Exam Guide (Grade 2) was published by Ramesh Publishing House.
BYE NOW :-CLICK HERE
PRICE :220 RS
---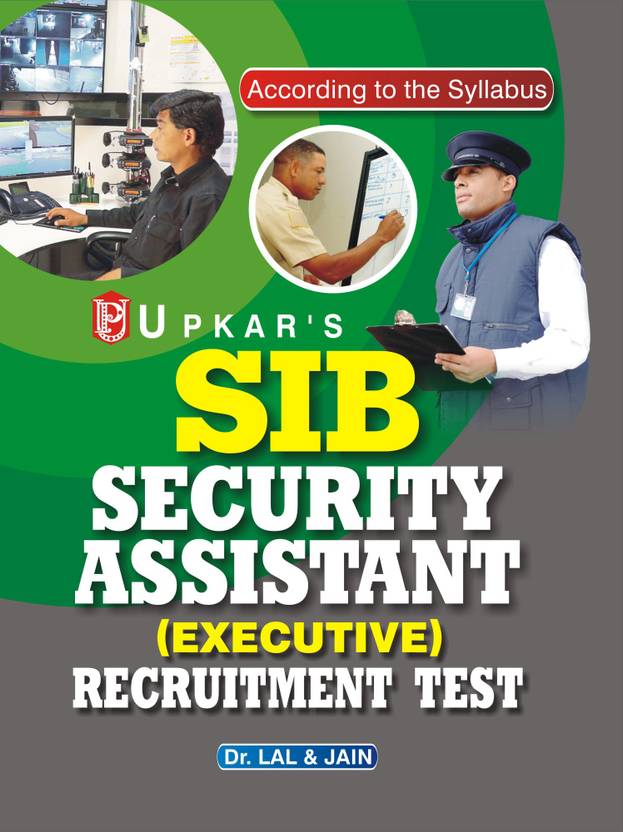 SIB Security Assistant ( Executive ) Recruitment Exam.  (English, Paperback, Lal, Jain)
Table of Contents
Section–I
General Knowledge
Current Affairs
General Science
Section–II
Section–III
Section–IV
Watch Detail Video >>
Please follow and like us: